FUNDING
FINANCIAL HELP FOR UPSKILLING AND TRAINING IN YOUR BUSINESS
SPARC - The Pathways Training Fund
The Pathways Training Fund (PTF) provides grants to SMEs & trading Social Enterprises in Norfolk and Suffolk. Here at Turning Factor we have partnered with Norfolk and Suffolk County Councils to help bring this funding pot to the market.
This is a great chance to reduce costs in getting your staff skilled and the business performing. The employer-led training is flexible. It aims to help firms adapt to the changing nature of work and be more agile and competitive.

Part-funded by the European Social Fund
The scheme will fund up to 75% of staff training costs for multiple employees with maximum grants of £500 per employee / £3,000 per employer.
Training designed for your business
Accredited or non-accredited courses
Courses running until September 2023
The application is simple and if you apply through us you will be guided through the process by our team.
For more information on how to apply and what we can offer, please talk to us today!
Click on the link Pathways Training Fund | Suffolk County Council for a copy of the Guidance and an eligibility form or email our funding expert Caroline at caroline.renard@turningfactor.com
Click here to look at what we can offer to help develop your people and develop your business.
_____________________________________________________________________________________________________________________________
Skills Bootcamps in Leadership and Management
We have been chosen to support the Department for Education in their roll out of the Skills Bootcamps – part of the Government's Lifetime Skills Guarantee, helping everyone gain skills for life.
The DfE: 'Skills Bootcamps are free (for the learner), flexible courses of up to 16 weeks, giving people the opportunity to build up sector-specific skills and fast-track to an interview with a local employer.'
Our Offer:
We have a limited number of funded places available for our core leadership and management programmes at level 3 (line manager) and level 5 (operational or departmental manager). These are both ILM accredited qualifications that are recognised nationally as leading benchmarks of management skills.
Employer contribution:
Large Organisation: 30% of programme value
SME: 10% of programme value
In real terms, this means that the organisation can benefit from market leading training for as little as £165.00 + vat
This is a fantastic opportunity to get real skills progression in your business - look here for a detailed view of these brilliant programmes:
These places will go very quickly, so please do contact one of our team who will be happy to discuss this further with you to see if it is suitable for your people ..
Eligibility:
To be eligible the employer must show a commitment to progressing the delegate through the business. This can be via:
Promotion
Pay increase
Added responsibility leading to progression
Delegates must have the right to work in the UK. Training must lead to a qualification. Case studies and employer engagement feedback will be asked for.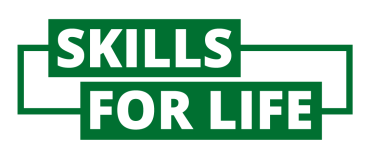 Supply Chain Skill Development Fund
The Supply Chain Skills Development Programme (SCSDF) provides grants to SMEs in Norfolk and Suffolk with an aim to grow their workforce skills levels, significantly enhancing the capability and capacity of their business to improve workforce performance and business competitiveness.
The scheme can fund up to 50% of training costs, for multiple employees and up to £1,000 per employee.
Accredited training
Non-accredited training
Face to face training and online/digital courses
The SCSDF aims to:
Support SMEs looking to acquire skills to move into the local supply chains within Norfolk and Suffolk.
Increase the skills levels of your workforce to support current requirements and future growth.
Increase the number of people with technical and job specific skills , particularly at level 3 and above to support your business growth.
Increase the skills levels of employed women to encourage progression in employment and help address the gender and wage gap.
With this funding you can access training courses from local and national colleges and training providers in order to enhance your business and develop
your employees.
Who is eligible?
Small to medium sized enterprises employing 250 employees or less.
Employees aged 18 or over.
Employers located within Norfolk and Suffolk.
The full eligibility details can be found in the application pack
SME applicants must be actively trading for at least 6 months and be located within Norfolk and Suffolk. Eligible SME can apply for grant award of up to £1,000 per participant, or £5,000 (x5 participants).
The grant is part funded by the European Social Fund (ESF) and administered by Suffolk County Council (SCC).
You must not be a charity or a not-for-profit organisation.
How can we help?
You can use this funding towards any of our training sessions - Courses
Simply email Suffolk County Council to register your interest: supplychainskills@suffolk.gov.uk
This is a fantastic opportunity to get our people skilled and our businesses up and running – we would love to hear from you
For more information or a chat about eligibility, how to apply or what we can offer, please contact us... we are always happy to help
01603 881689
_______________________________________________________________